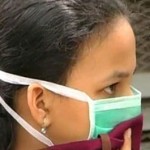 SEVEN more died of mystery fever while one dengue death was reported in city here on Sept 22. The death toll due to mystery fever crossed the mark of 130 in the past three weeks.Apart from deaths, three new dengue cases were also reported in Kanpur. All the tests were resulted positive by the microbiology department of Ganesh Shanker Vidyarthi memorial medical college.
Two among the three dengue patients are being treated at Lala Lajpat Rai hospital while one is admitted in Madhuraj nursing home.One swine flu patient was also detected by the GSVM microbiology department on Sept 21.Kirti (5), Neha (2), Afsha (9), Shivam (10) and Himanshu (11) died at the pediatric department of Lala Lajpat Rai hospital on Saturday. All these kids were showing the signs of viral fever, and symptoms of malaria.
Two other deaths were also reported from mystery fever in the city among which one, Chote died at LLR emergency. Another patient, Rakesh died in a private hospital suffering from the same disease.Apart from the deaths, one more case of Japanese Encephalitis was also reported in the city who is being treated at LLR.
The patient named, Fukre Alam, is reported with JE, which was diagnosed and confirmed by the doctors of microbiology department of Ganesh Shanker Vidyarthi Memorial Medical college.The health authorities, have geared up to identify the cause of this mystery havoc. The continuous increase in the number of fever cases being reported everyday is causing concern for the health authorities.
Meanwhile, medical experts said that the stagnant water after rains in the region have only aggravated the problem, as mosquitoes get more breeding grounds. The absence of fogging operations in the entire district has worsened the situation. Times of India