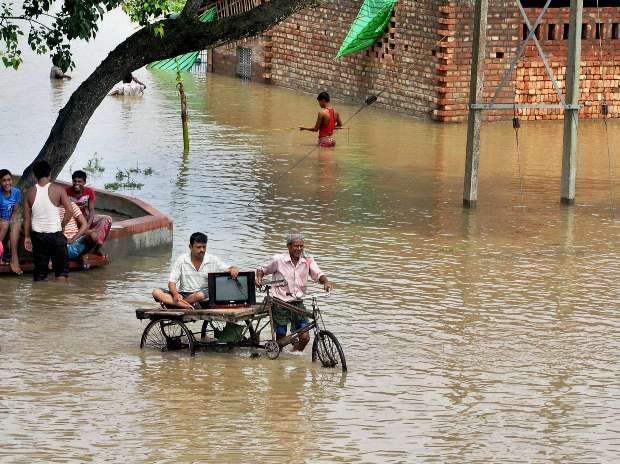 Flash floods caused by incessant rain triggered mudslips, killing six people, and marooned at least 3000 families in Tripura in the past four days. Several localities in capital Agartala are waterlogged, while the water was flowing above the danger level in three rivers.
Officials said the flood situation remained grim owing to torrential rains in the hills of north Tripura that source all the major rivers of the State. The low-lying areas were the worst affected and people there were evacuated.
A portion of the Assam–Agartala National Highway was also flooded, disrupting traffic. Schools have been declared closed in several places.
State's Education Minister Ratan Lal Nath, who is looking after affairs of the government, as the Chief Minister and other Ministers are in Guwahati to attend the 3rd Conclave of the Northeast Democratic Alliance (NEDA), inspected some of the flood-affected areas. "I have instructed the authorities to provide all support to people who have been trapped," Mr. Nath told the media.
At least 3000 families were given shelter in 36 makeshift camps. District officials on Monday said the NDRF, fire service, civil defense and volunteers were jointly working to provide succour to the affected people.
Six people, including three of a family, were killed due to mudslips at different places.
Chief Minister Biplab Kumar Deb has declared financial assistance for the victims' families.