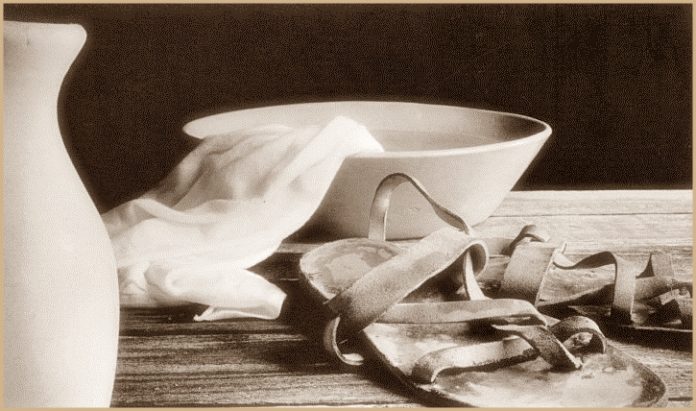 By Robin Sam
If you instruct the brethren in these things, you will be a good minister of Jesus Christ, nourished in the words of faith and of the good doctrine which you have carefully followed (1 Timothy 4:7).
What is the mark of a good minister of God? What are his attributes? How would be his heart condition? What should he focus on in his preaching? Let's find out.
Gleaned from Apostle Paul's 1st epistle to Timothy.  
He will be a man who would zealously guard the true doctrine of the Bible (1:3; 4:7).
He will strictly avoid profane and idle babblings the world vainly calls knowledge (1:4; 6:20).
He will have a pure heart, a clear conscience and a genuine faith (1:5).
He knows God gives him the strength to do his work and will always be ready to serve Him (1:12).
He will know the purpose of Christ's birth and be saved from sin (1:15).
He will be man of peace and be a prime example of God's patience with sinners (1:16).
He will be zealous about the Name and glory of God and fight His battles (1:18).
He will be a man of prayer. He will pray for all (2:2).
He will know the importance of a quiet and peaceable life marked by godliness and dignity (2:2).
He will be free from anger and any sort of controversy (2:8).
His life will be above the reproach of men (3:1).
If married, he will be faithful to his wife (3:2).
He will have self-control, live wisely and have a good reputation (3:2).
He will be glad to host people at his home (3:2).
He will be a teacher (3:2).
He will abstain from alcohol and violence (3:3).
He will have a gentle demeanour, not quarrel and not love money (3:3).
He will manage his family well (3:4)
He will teach his children to respect and obey him (3:4).
He will be a seasoned believer (3:6).
Even those who are not believers will speak well of him (3:7).
He will be known for his integrity (3:8).
He will be committed to the faith (3:9).
He knows how to consecrate things by the Word of God and prayer (4:5).
Although he is a teacher, he himself will be nourished by the message of faith and good teaching (4:6).
He knows the importance of training in godliness as it promises benefits in this world and the world to come (4:8).
His hope is not in men but in the living God, the Saviour of all people (4:10).
He will be a teacher who insists his brethren learn the spiritual disciplines (4:11; 6:2).
He will not let anyone despise his youth (4:12).
His life, his love, his faith and his purity will be examples to others (4:12).
He will give himself over to reading the Bible, teaching and encouraging believers (4:13).
He will not neglect his spiritual gift (4:14).
He will constantly examine his life and his doctrine (4:16).
He will be true to what is right because of his salvation and that of the others (4:16).
He will not speak harshly to an older man but deal with him respectfully (5:1).
He will treat older women as he would his own mother (5:2).
He will treat younger women like they were his own sisters (5:2).
He will take care of widows who are destitute (5:3).
He will not be quick to judge others without evidence and witnesses (5:19).
He will deal openly and sternly with those who sin in the church (5:20).
He will take time to appoint leaders in the church (5:22).
He knows true godliness with contentment is great wealth (6:6).
He will run away (like Joseph) from evil things (6:11).
He will pursue righteousness and a godly life along with faith, love, perseverance and gentleness (6:11).
He will fight the good fight for the true faith (6:12).
He will obey God's command without wavering (6:14).
He will live so no one can find fault with him (6:14).
He will teach the rich not to rely on their riches (6:17).
He will tell the rich to employ their wealth to do good works (6:18).
He will guard what has been entrusted to him (6:20).