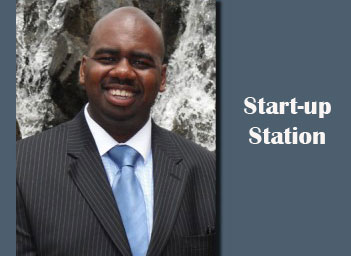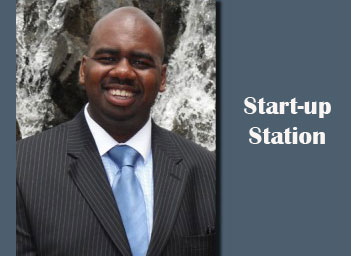 "I raised up some of your young men to be prophets, set aside your best youth for training in holiness." (Amos 2:11 MSG)
By Michael Holmes
THE world has changed and is continuing to change at a rapid pace. The things that are happening today none of us could have seen even five years ago. And ironically, it's because of these rapid changes that the church is needed more than ever.
But with church membership graying, young adults leaving, and the church being seen as more and more irrelevant it's obvious many ministries have kept their head in the sand.  The only answer to this and other unknown problems in the realm of the future: a new batch of Gen Y leaders!
But thank God we may be well on our way! After seeing a 20 year drop in clergy under the age of 35, a new wave of college students are expressing interest in leading a church.
However, let's be honest, what makes us young people 'the saviors' of the church? Well a couple of reasons:
We're not bogged by 'traditions' or denomination
I'll never forget going to a Lausanne conference in NYC. There were world class leaders, ministers, and ministries. And they spoke about winning dozens to Christ, telling hundreds about the Gospel, serving thousands, and how they Word of God was spreading rapidly. And in the middle of their spell-binding testimonies a lady next to me said: "Wait! Is she wearing pants in the church?! Are they wearing jeans?!!!" We Gen Y leaders are more concerned about God's Glory and less concerned about denomination and traditions that bear no fruit.
We're more 'mission minded'
What sets effective ministries apart from ineffective ones is that the latter has lost sight of its mission. Truly effective organizations (or people for that fact) are 'mission minded' or 'purpose driven.' Purpose-driven ministries are not institutionalized, outdated, and slow. Quite the contrary. They're vibrant, innovative movements marked by spontaneity, generosity, and sacrifice. These are the kind of ministries that turn 'the world upside down.' (Acts 17:6 NKJV) We want to turn the world upside down!
We 'get' social media
While many of our predecessors see social media as a necessary evil, or worse just 'evil' we see the benefits. A ministry like LifeChurch.TV is prime example. Instead of trying to find ways to 'force' people to their site they've focused their attention to become more relevant on Facebook. Why? Simple. They wanted to go where people are and not force them to come where they are. It's really simple when you think about it: people are on social media, we want to get people for Christ…hmmm…(you fill in the rest).
We're willing to seek out mentors
We get it: we can't do it on our own. We're not wise enough; not smart enough. We need help. And though we may not be 'smart enough' we're smart enough to realize that we do need mentorship from experienced people. There's no sense in making mistakes that can be avoided–life is too short! And, hey! We haven't forgotten you 'old-timer' (LOL)…we need you. We crave your experience, wisdom, and insight. We may not have the same methods but we're after the same Master.
Will you help us become all we can be in Christ?
Is there anything else I missed? What do you think?