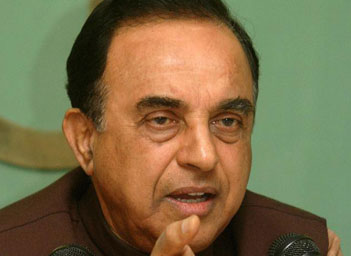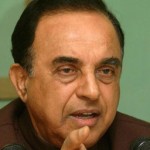 JANATA Party president Subramanian Swamy today told a Delhi court that he wanted to make a statement on why he had asked Union Home Minister P Chidambaram to be made a co-accused in the 2G scam case.
Swamy told Special CBI Judge O P Saini: "Why Chidambaram should be made a co-accused in 2G case, I will make a statement in this regard in the court."
The court, however, deferred the proceeding to October 24.
During the brief hearing, Swamy told the court that the Supreme Court had reserved its order on his plea for a probe into the alleged role of Chidambaram.
Chidambaram was Finance Minister at the time of allotment of spectrum, in the 2G scam.
Earlier, on September 15, Swamy had sought to record his testimony afresh alleging complicity of Chidambaram in spectrum pricing.
 At that time, he said the court should bring on record purported 'new facts' that Chidambaram and former Telecom Minister A Raja had a role in deciding 2G spectrum prices and entry fee.
"The fact that the above named two ministers together decided that the prices of spectrum and entry fee should be lumped together at the 2001 level and decided against the market price of 2007-08 period for the entry fee, is confirmed by the speech of the Prime Minister in Rajya Sabha on February 24, 2011," Swamy had said in his application.
Get the latest news from India | Read latest Christian news headlines
Track The Christian Messenger on Facebook | Twitter